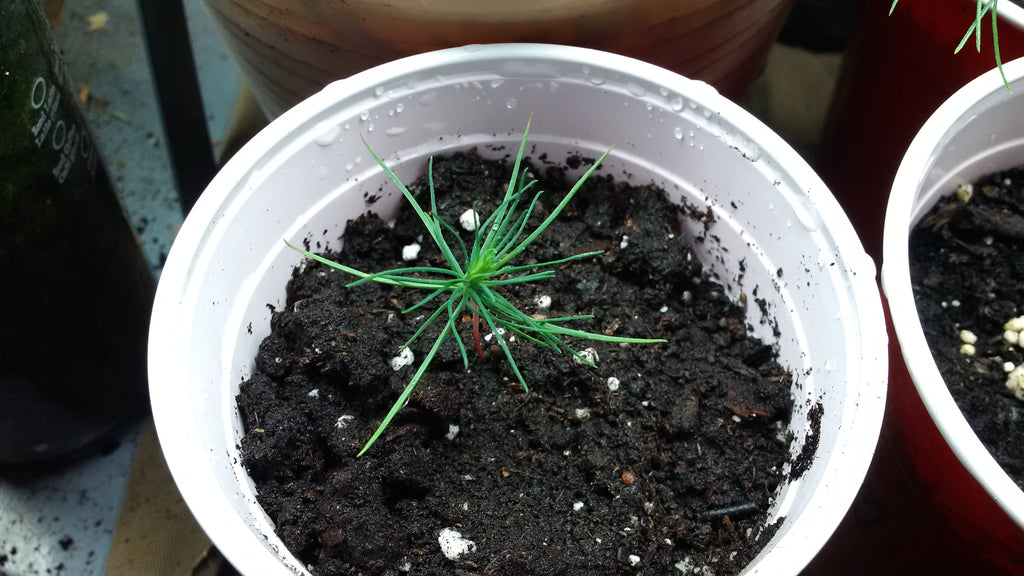 Grow your own Christmas tree!
Thanks for checking back in with us!
The great tradition of the hanging of the greens celebrates bringing Douglas Fir, Fraser Fir and the Balsam Fir among other species of conifers into the home at Christmas time. As some of you have heard the humble Christmas tree has been in short supply as of late. Many have reported difficulty in obtaining some of the prime cultivars in stores. The costs associated with short supply and high demand can be tough to overcome.
There is another way, you can grow your own Christmas tree!
These Fir species are mostly cold-hardy and robust, you can plant them and with little care succeed in growing them to a mature fruition.
Treeseeds.ca offers the following fir species from seed:
Often less considered but also very festive and pleasant Christmas trees include the spruce species of which we offer several seed types:
It would be a disservice to overlook pine trees as a viable Christmas tree. The link below will take you to see all the Pine tree species we currently offer:
The best lands for growing Christmas trees are gently rolling hills and flatter lands. It can take 5-10 years to grow a Christmas tree so get started today!
The personal satisfaction in growing your own Christmas trees is a great one. Growing your own Christmas tree is a sustainable way to enjoy the holiday traditions we all know and love. Consider planting a new Christmas tree from seed every year and after a few years you will have a rolling harvest.
As well the tree may provide other indirect benefits during it's time in-ground such as prevention of soil erosion, wind breaking, shade and air quality improvements.
Thanks for reading, as always please reach out if you have any questions or leave comments in the section. We'd be glad to hear from you! Merry Christmas!
---
3 comments